Finding the right set of eyeglasses is key to enhancing the shape of your face. In fact, if you can find a pair of glasses you love you'll be even more likely to wear them with confidence. As such, we're going to highlight the best glasses for square shape faces so you can choose the right pair for your style.
Shopping for glasses for a square face can be a bit daunting as there are a variety of styles available. As such, we'll talk about how square-shaped faces work with various frame types, and how you can pick a set of frames that will help you look great. Regardless of whether you are purchasing corrective eyewear or just want to look fashionable, our tips below on glasses for square faces can help you bring out the best in your square-shaped face.
We want to make finding the perfect frames for your square face as easy as possible. Shopping for square faced glasses doesn't have to be a hassle if you follow our tips!
What is a Square-Shaped Face?
A square face is defined by strong angular features, a square jaw, and a face defined by sets of ninety-degree angles. Folks with square faces have balanced cheekbones and broad foreheads as well.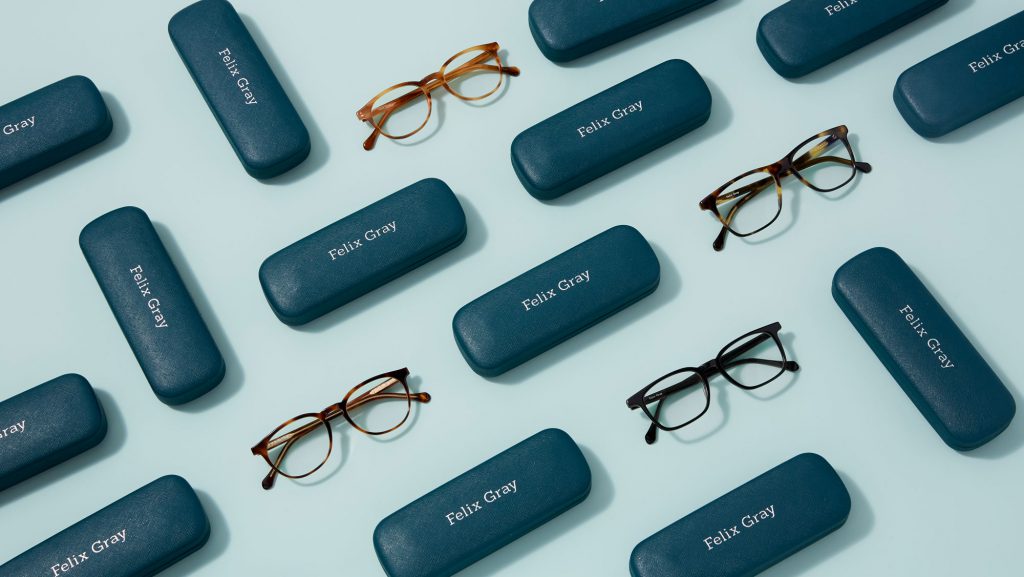 What are the Best Glasses for a Square Face?
It can be tough shopping for glasses for a square face. However, the best glasses for square faces are those with frames that smooth out the strong right angles of your face and make the features of your face stand out.
Round frames are great for emphasizing your already bold features and adding contrast to the angles of your face. Many classic styles of glasses for square faces are round and work great with strong eyebrows and square jaws. The glasses shape for a square face should be circular and smooth.
Browline Frames
Browline frames are indeed the classic 40s press look and are regarded as one of the best glasses shapes for a square face. Characters such as Atticus Finch in the 1962 film adaptation To Kill a Mockingbird wore this style. Browline frames project a scholarly and empathetic look for people who have square faces. These are a nice choice if you wish to project thoughtfulness and considerate nature.
Oval Frames
Oval frames do not have corners and are a popular women's style and men's style. These large frames are ideal for making eyes look very expressive. Moreover, they accentuate eyebrows for a distinguished look. Celebrities like Jennifer Aniston, Oprah, and Carrie Fisher have all been seen in distinct oval frames.
Round Frames
Round frames are a classic scholarly look, lending an air of intelligence and scholarship, as well as a pre-war charm. These are great frames for both men and women if you want to emphasize your cheekbones and forehead. Like oval frames, they can make eyes look even more beautiful on both men and women.
Eyeglass Frames for Square Faced Men
Styles of glasses for square face males can enhance features such as eyes and lips. Check out browline styles such as Felix Gray's Kepler frame or a round style such as Felix Gray's Roebling frame. These styles accentuate the strength of facial angles and lend a powerful, classic look.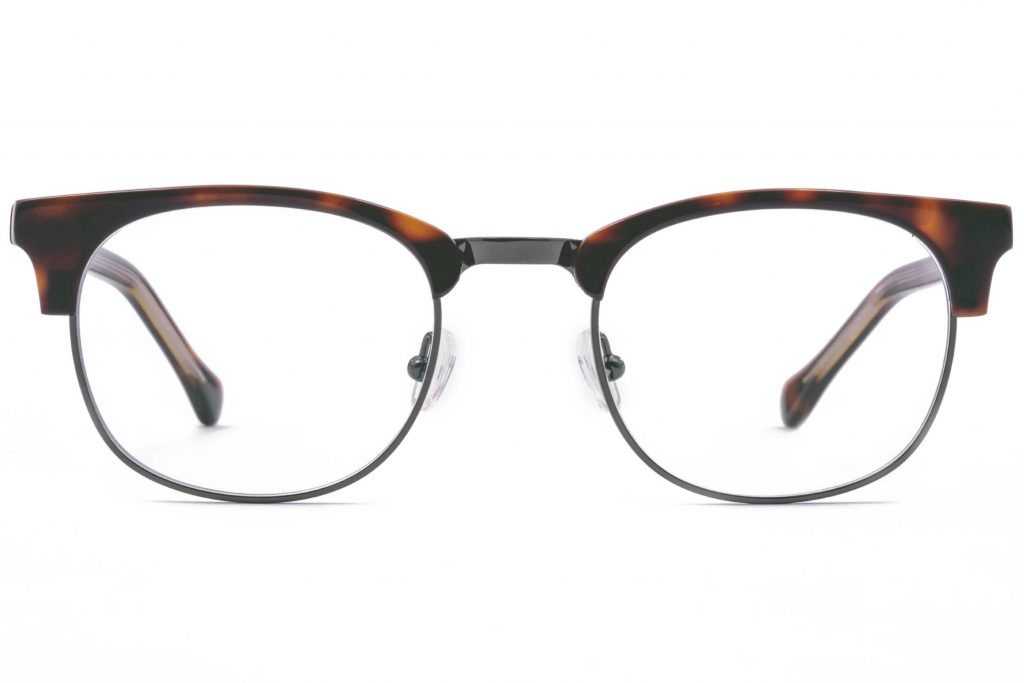 These glasses fit just about any face shape. The Roebling style makes strong jawlines for square-faced men stand out. These thin frames won't get in the way but instead highlight your face's features. Even better, they're available in fun colors: Sazerac Crystal, Amber Toffee, and Panorama.
This style is always in fashion! It has been a timeless choice for men since the 1950s and continues to be one of the most sought-after styles for men with square faces. At Felix Gray, they're available in both Black and Sazerac Crystal.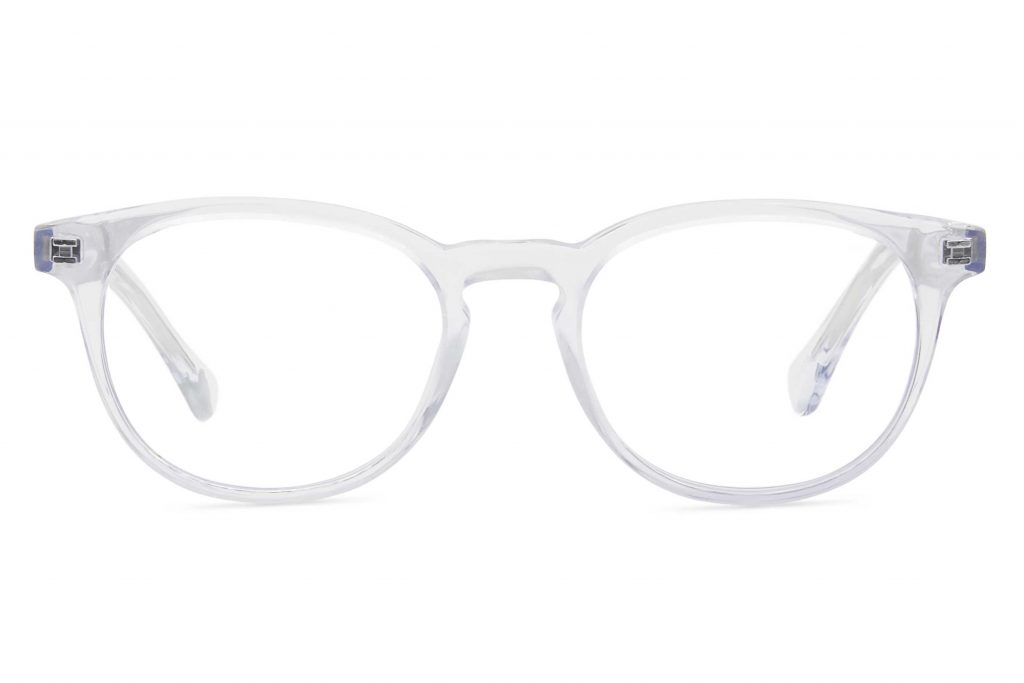 Eyeglass Frames for Square Faced Women
Glasses for square face females come in a variety of frame thicknesses and colors to match various kinds of outfits, color pallets, and fabric patterns. Fortunately, the rounded styles that complement a square face also pair well with casual wear, daily office ensembles, or formal occasions.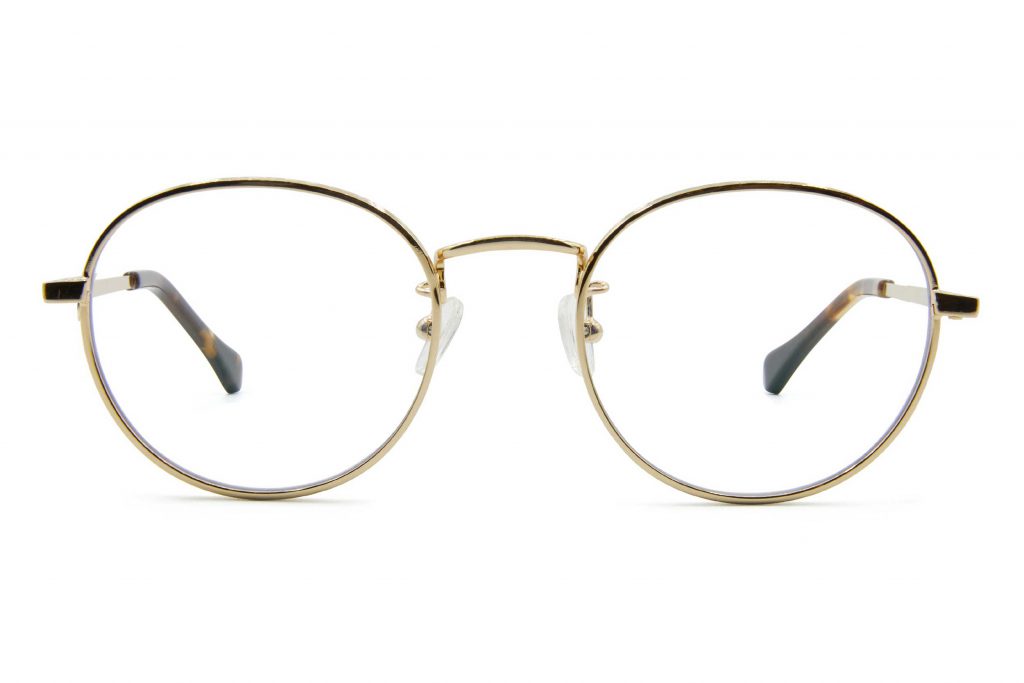 Our Lovelace frame features a subtle, cat-eye shape that complements those with square faces. This style's soft, round curves makes it an easy crowd-pleaser.
The Hamilton style enhances features for square-faced women, while proving a truly classic look. This German engineered metal frame comes with adjustable nose pads and is available in two sleek colors: Silver and Gold.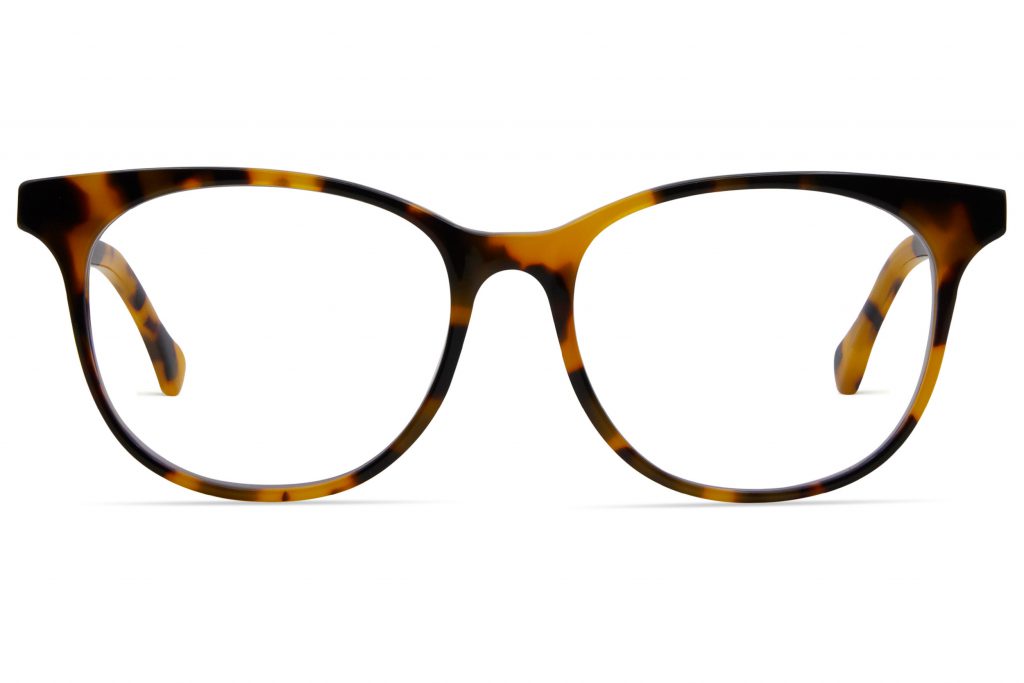 Felix Gray Frames Help You Look Your Best
Felix Gray has been a fashion eyewear leader for years. Do you want to look your best while enjoying high-quality eyewear? Reach out to us, and we'll be happy to answer your questions about how to match your frames with your face shape. We have a wide range of reading glasses and Blue Light glasses that are sure to not only enhance your vision but help you look fashion-forward.