Browline glasses are a classic frame style that's been around since the mid-forties, enjoying their peak in popularity in the 50s. However, with the recent trend of bringing back retro designs, browline eyeglasses are making a strong comeback. In fact, they are among the hottest choices today.
That said, what are browline frames? And how do you choose the right one for your needs? With so many options available, let's break down these and other important questions below.
What are Browline Glasses?
Browline glasses get their name from the frame's unique upper part design, which is much thicker than the bottom. The thickness on the eyebrow level is why they're called browline, and the contrasting shapes have a distinct way of framing the face.
Invented by Shuron Ltd in 1947, these glasses quickly took off and even played a role as symbols in social movements. Malcolm X wore browline glasses for men, which became his trademark look and was adopted by others who believed in his cause.
In the sixties, browline glasses started to lose their popularity, although they never became completely obsolete. Meanwhile, in the last couple of decades, browline frames have re-emerged due to the hipster movement and the resurgence of various vintage designs.
One of the best things about browline glasses is their versatility. Besides their trademark design, you can find them in various shapes and colors, providing you with a lot of freedom in terms of how you want to look.

How to Shop for Browline Glasses
Even though women's and men's browline glasses are quite versatile, there are things that you should consider if you don't want to be disappointed with your choice.
You can find square and defined browline glasses or go with rounder and more sleek designs. However, it's essential to understand your face shape and how it fits various options.
Another important consideration is quality. At Felix Gray, we use only the highest quality materials for all of our glasses and offer cutting-edge Blue Light technology that protects your eyes from blue light and other irritants.
You should also take into account the lenses that you need for your eyes. Some of the stronger lenses might require a smaller glasses frame if you don't want them to be too heavy. However, it's always best to consult with a professional regarding your needs.
Top 5 Felix Gray Browline Glasses
Now that we've looked at what browline glasses are and what to consider when selecting them, let's look at some of the top browline glasses for women and men available at Felix Gray.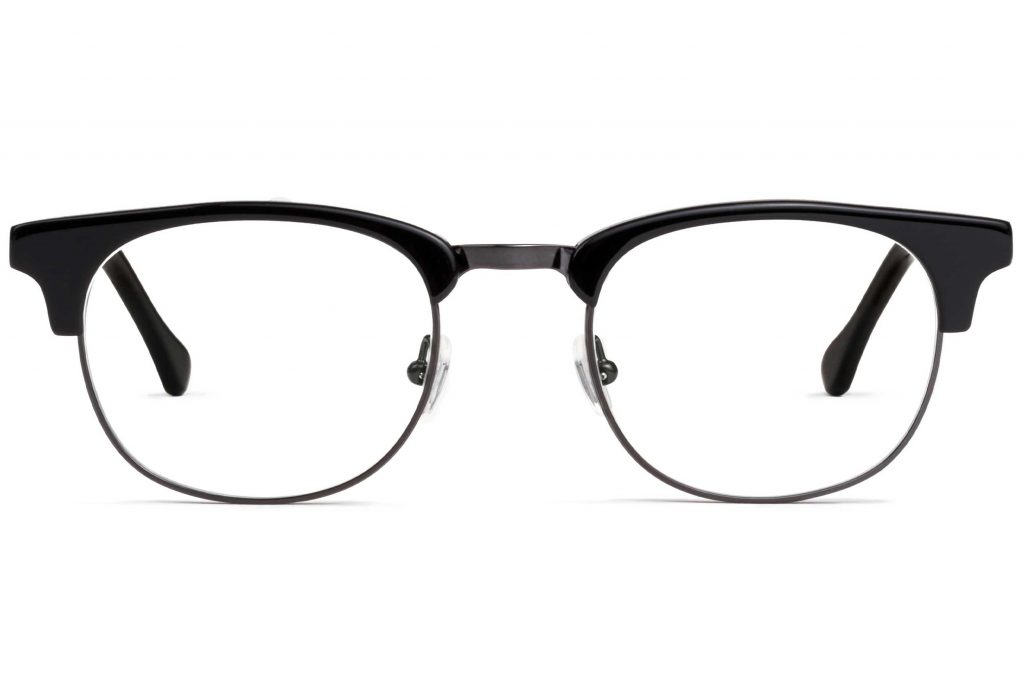 Kepler is a classic example of browline glasses frames, inspired by the 50s design and maintaining the essential qualities that made it so popular in the first place. These browline glasses were a hit in the middle of the 20th century, and you can't go wrong with them as a fashionable choice today as well.
Kelvin is a modern take on a classic browline prescription glasses look, with an angled dip silhouette that radiates sleekness and style. This angled browline style gives this striking frame a sleek, sharp look on any face.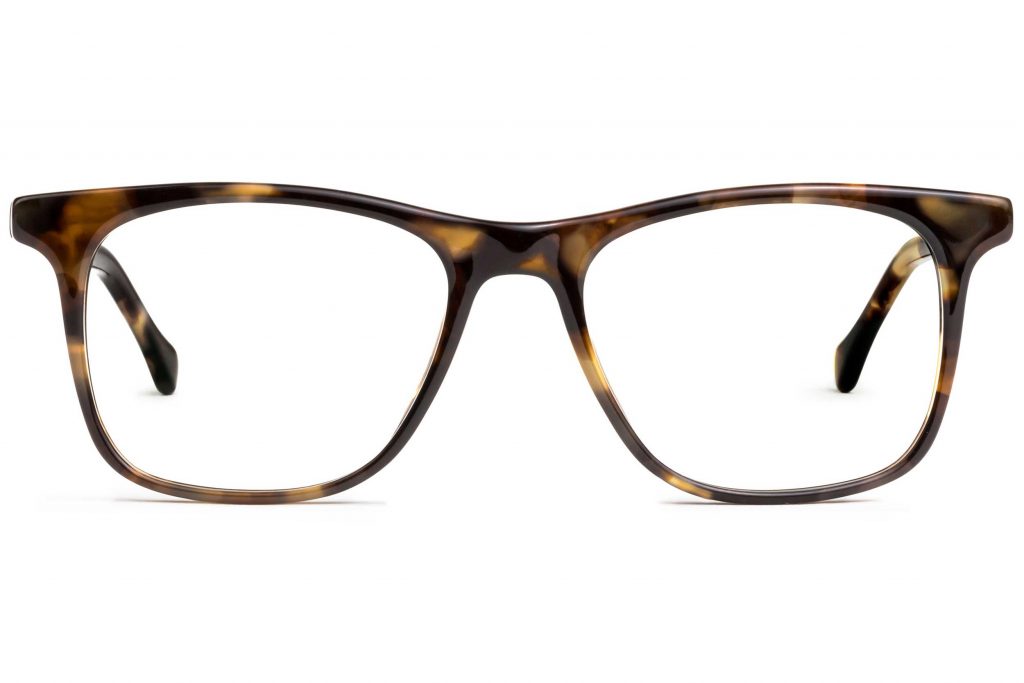 If you're looking for universal, women, or men browline glasses that provide an oversized look, Jemison is the way to go. Jemison is a beautiful square frame inspired by design made famous in the '50s.
Why Buy From Felix Gray?
When looking for men's or women's browline glasses, you want three things: quality, variety, and style. At Felix Gray, we have worked to meet all three criteria while also offering the most advanced Blue Light technology available today. 
If you shop with us, you can take advantage of a wide variety of styles, frames, and designs that have been inspired by both the classics like browline glasses and modern takes that push new ideas into the spotlight.
And with our glasses, you can not only make a stylish choice but also help your eyes in the process thanks to our blue blocking lenses. Our Blue Light technology filters Blue Light, eliminates glare, and provides you with clear vision no matter what you do.
Finally, we use only top quality materials such as Italian acetate and German Engineered Monel, so our glasses are as comfortable and durable as any you can find. If you want to learn more about our selection, please feel free to send an email to us or check out our online store.