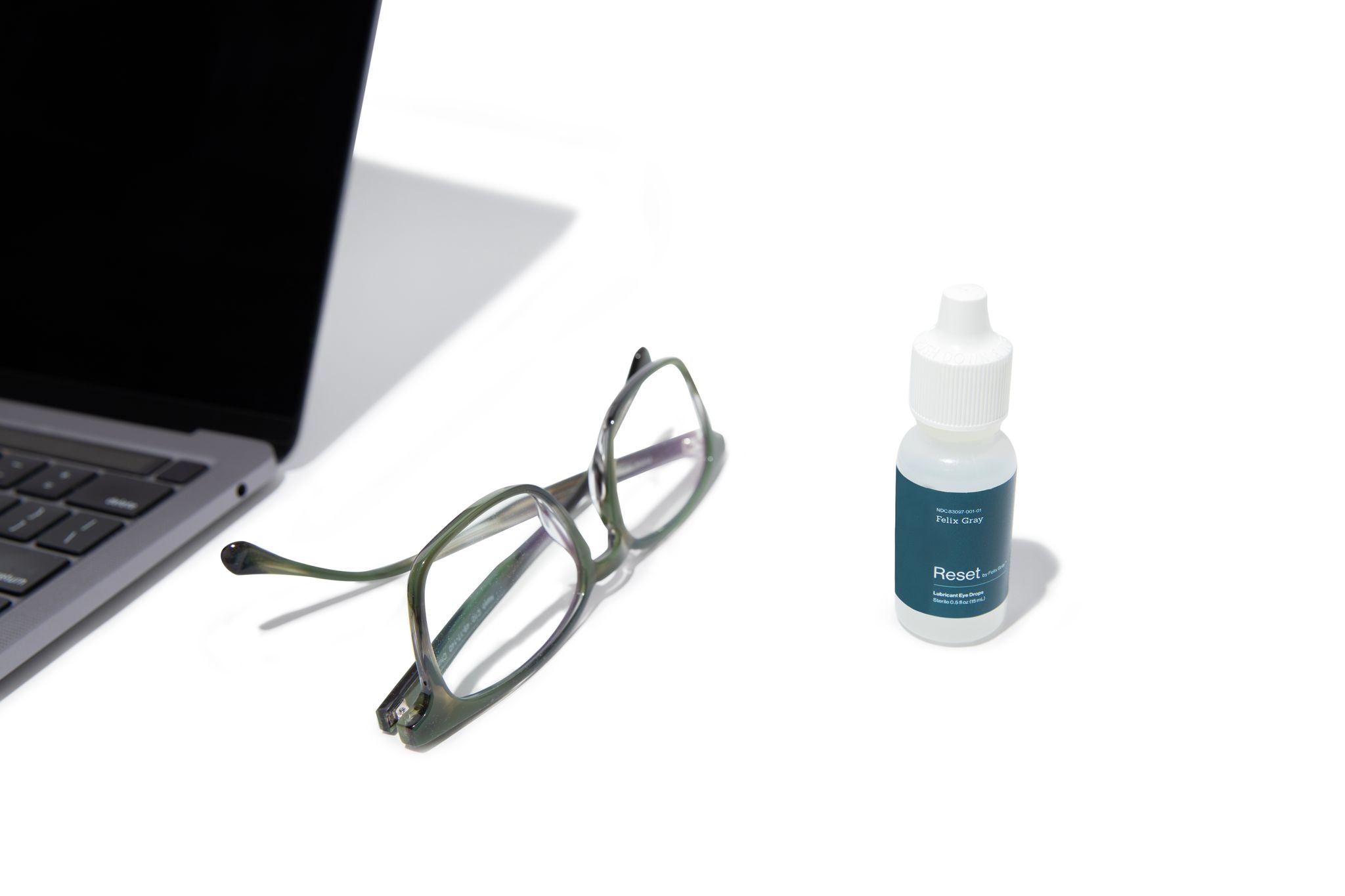 Reset
by Felix Gray Accessory™
Sale price

$11.00

Regular price

$13.00
A structurally balanced eye drop that provides immediate and long-lasting relief. For screen time and everything else
- Water based for quick acting
- Gel based for long lasting
- Perfect for contact and non-contact wearers
BEST FOR:
Anyone that experiences dry eyes while in front of their screen or elsewhere.
It's all about balance.
Most eye drops are one or the other, but we wanted to have our cake and eat it too.
1

Water Rich = Faster Relief, More Comfort

The water content in our eye drop allows for a lightweight solution, which leads to more comfort and faster relief.

2

Gel Based = Longer Lasting

Our solution adheres to your eye for more time, which provides longer relief and better results.
Eye Drops for that extra boost.
For those long days when Blue Light glasses won't cut it alone.
REDUCED BLINK RATE
We naturally blink less when staring at screens, which means drier eyes.
PLUS LONG HOURS
You work hard. Good for you. But that can take a toll on your eyes.
BUT, NO WORRIES
Time to Reset and get back to the task at hand with our eye drops.
We geek out over details. Maybe you do too.
Active Ingredients: Polyvinyl alcohol 0.5%, Povidone 0.6%
Bottle Size: 0.5 fl oz (15 mL)
Suggested Amount: 1-2 drops per eye
Suggested Use: As needed