A lead merchant, superstar curator of objet d'art, studied aficionado of product design, and most importantly, a Felix Gray wearer. Annie's got taste you can trust.
Q: Describe yourself in 5 words.
A: Still mad about the LOST finale. That's six, but it's true!
Q: Walk us through your typical workday.
A: I work at the MoMA, so I like to get to the museum before it opens and walk through the galleries before sitting down in my office. Most of the day is spent behind my computer. I take regular breaks in the staff section of the Abby Rockefeller Sculpture Garden to break up the scene, get some fresh air, and watch museum visitors get creative with their sculpture selfies.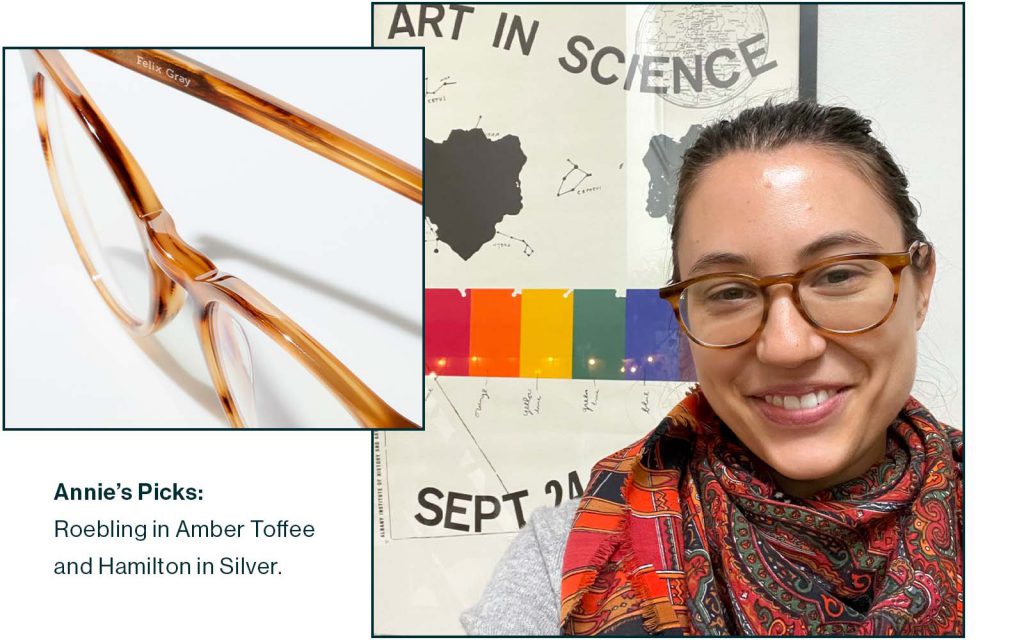 Q: Describe your relationship with technology.
A: It's love/hate. I love the eBay app and I'm grateful for all the possessions it's bought me, but I hate that I'll drop whatever I'm doing if I get a notification about new listings for Ingo Maurer lighting.
Q: What's your secret sauce when it's time to focus?
A: ASMR videos on Youtube playing in the background.
Q: When do you wear Felix Gray glasses?
You'll find me in my Roeblings most days, all day.
Q: Other than our eyewear, what invention could you not live without?
My Balmuda toaster. Hands down.
---
Shop Annie's Picks: