Longtime friend, sometimes model, full-time creative technologist.
Q: Describe yourself in 4 words.
A: Texas cowboy karaoke hacker
Q: Walk us through your day. What are the highs? What are you working on improving?
A: Every day starts with coffee and the NYT crossword. Mornings are for Zoom meetings with coworkers in France, and afternoons are spent writing user-interface code for the product I work on.
Q: How's your relationship with technology?
A: My relationship with technology bounces between being wildly utopian and totally cynical. It's definitely a big part of my life and career. Some days it makes me feel like a little ant though.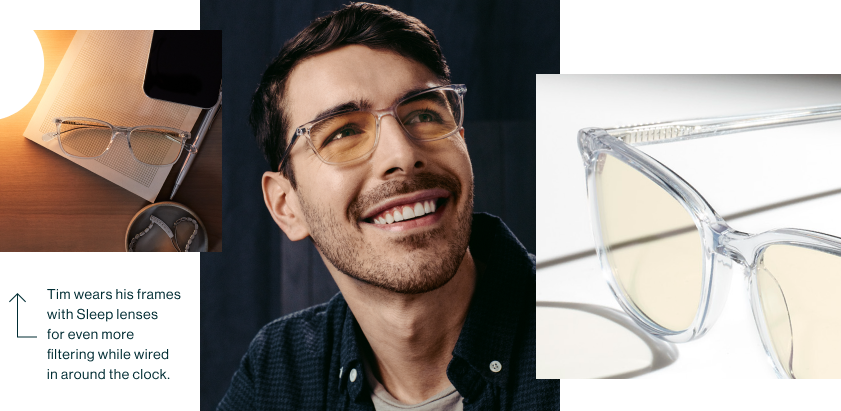 Q: It's focus time: what's your secret sauce?
A: Noise-canceling headphones + "That's Us/Wild Combination" by Arthur Russell on loop. Spotify's algorithm always gets really confused by this at the end of the year.
Q: When do you wear Felix Gray glasses? Do you have a favorite style?
A: The Faraday is my favorite — I couldn't stare at a monitor for 8 hours a day without them and I feel like Clark Kent when I have them on.
Q: We're all about science. Other than our eyewear, what invention could you not live without?
A: My mechanical computer keyboard — that and a misspent youth playing RuneScape has made me a speed demon on the keys.
Tim's Picks