Your face is distinctive and deserves all the recognition it can get. Eyewear can help bring out the best features of your face. But how to select the right eyewear? Knowing your face shape and how to pick the best glasses to highlight it can really help! If you have an oval face, glasses frames will likely fit your style, no matter what frame you choose: the professionals tend to agree that most glasses frames for an oval face are flattering and easy to find.
What is an Oval Shaped Face?
People with oval-shaped faces will have a face that is longer than it is wide. In general, the bottom half of the face is longer than the top, with a curving jawline, and the forehead is the widest part of the face. The balance of the oval face shape makes it a favorite among eyewear designers.
An oval-shaped face is defined by cheekbones that are wider than the jawline and forehead, tall foreheads, and the jaw and chin being more curved than they are sharp.
Think Beyoncé, Julia Roberts, Charlize Theron, and Adam Levine.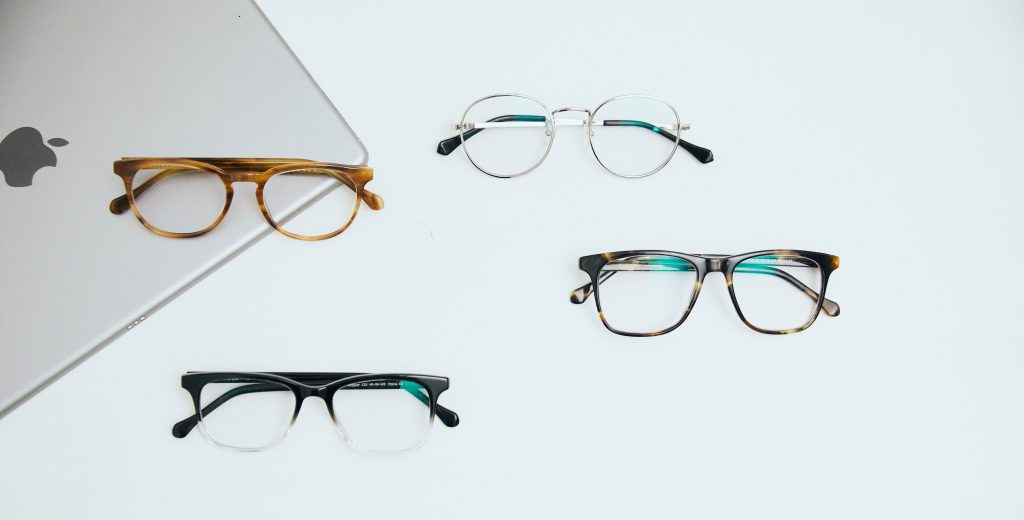 What are the Best Glasses for an Oval Face?
What shape glasses for an oval face are best? Glasses for oval face male wearers can be found in nearly any style, as can glasses for oval face female wearers. Designers and eyewear professionals agree that most, if not all, frames will flatter those with an oval face shape: the choice depends on the wearer's personal style and what features they wish to highlight.
For example, upward sweeping frames create a great look for oval faces, making the jaw look slimmer and bringing out the angles of the cheekbones. Square frames also offset the chin on an oval face, adding structured lines to the long curves. Nearly any kind of eyeglass frame make for the best shape glasses for an oval face.
Here are some oval shape face glasses ideas for you to think about:
Geometric Frames
Geometric frames include such designs as rectangles, hexagons, or squares. These bring out the eyes and rest on high cheekbones, enhancing your already great facial features. Geometric frames are great for dividing up the sections of your face and balancing your features. In this way, they also work for people with round faces. Geometric frames are great for adding definition to your face.
Full Frames
Full frame eyeglasses cover you on all sides. These are also called full rimmed glasses. Full frames cover the entire eye from the eyebrow to the cheek. Full frame eyeglasses accentuate the shape of the entire face.
Fitted Frames
Fitted frames refer to eyeglasses that are fitted closely to your nose and cheeks, rather than being oversized or large. These are closer in look to what we expect in traditional spectacles and are a popular choice of eyeglasses for oval faces . Fitted frames can be round or angular, and in general, either one works well for those with oval faces, according to what features you're looking to emphasize.
Glasses for Men with Oval Faces
The geometric glass look is a classic for a business-oriented, serious, and scholarly look. A pair of rectangular glasses can add serious flair, projecting an aura of studiousness and confidence while also balancing well with an appropriate set of styled professional wear. Felix Gray styles that match this aesthetic include the Jemison, Kepler, and Faraday styles.
Glasses for Women with Oval Faces
For women, wide styles that cover the entire eye helps bring your eyes out. Since we're looking for styles that enhance your eyes and heighten the cheekbones, styles such as the Hopper and Roebling are worth looking at. Clear frame styles that don't obscure your face are an option to match your skin tone.
Find the Perfect Felix Gray Frames
Felix Gray has been working to help people like you express their unique style with the latest trends in eyewear. Do you want to learn more about glasses for an oval face? Then contact us today. We have a wide selection of Blue Light blocking glasses and reading glasses you're sure to love.