There's no simpler way to update your style than with a new pair of eyeglasses. Spectacle wearers will know that a set of trendy eyeglasses is a natural focal point for the face.
Stand out from the crowd by adapting to the latest glasses trends for 2023. With so many trendy glasses, you can find your perfect frame, whether you hold a prescription, need Blue Light glasses, or are just looking to make a fashion statement.
So, what glasses are in style this year?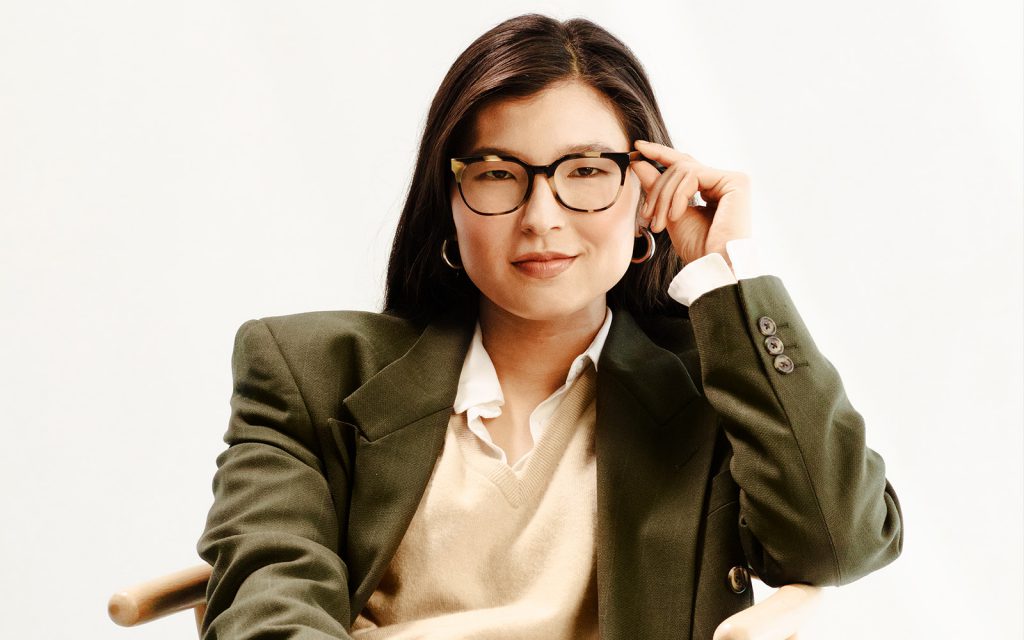 15 of the Most Stylish Eyewear Trends for 2023
Trending glasses frames will never impact your prescription or decrease comfort. Felix Gray specializes in glasses that enhance your sight and not only look good but also feel good. Here's a sampling of 2023 eyeglass trends that you should look into to kick off the new year with a fresh look.
1. Statement-Making Glasses
Statement-making glasses are a sub-category of glasses concentrating on making an outfit pop. These are the finishing touches that make a style work. One such unique shape and style include our Roebling frame.
2. Cat-Eye Glasses
Cat-eye glasses continue to dominate the list of eyeglasses trends. 2023 editions of the popular style will be a stunning blend of high fashion and eclectic design. Geometric cat-eye glasses add new angles to flatter your facial shape and bring your personality to life. These glasses – such as our Lovelace frames – are handy for those with round faces, as cat-eye glasses add definition.
3. Clear Eyeglasses
Clear frame eyewear has inspired countless designers globally to incorporate the idea of clearness into their designs. A pair of lenses with a clear frame is one of the best fashion investments you can make in 2023. This is true for both men and women. Plus, their transparency adds a modern edge to any look. Prescription eyewear is no exception, and they complement any facial shape or complexion.
4. Square Retro Glasses
Fashion is not a straight line but a circle of introduction and refinement. And nothing embodies this more than eyeglass trends in 2023. A perfect example are the 1970s inspired square retro glasses. These were always known for their durability, but now this vintage look has come back into fashion, so get ready to impress.
5. Metallic Glasses
Known for their durability and strength, metallic glasses are an effortless way to achieve a trendy eyeglasses look. Not totally sold? Take a look at our chic Hamilton and Haro frames, which may help convince you.
6. Thick-Rimmed Geometric Glasses Frames
Geometric details play a big role in trendy eyeglasses for 2023. Clear-cut hexagons to rigid squares, hard lines and exciting shapes are all the rage. Thick-rimmed geometric glasses frames are among the key eyeglasses trends because they fit practically any facial shape, making it a highly inclusive fashion trend.
7. Large Round Glasses
Make an entrance with some large, round glasses. Be bold and elegant all at the same time with this classic trend that has made a comeback. The round glasses shape – such as our Franklin style – has made a dramatic return for 2023.
8. Tortoiseshell Glasses
Tortoiseshell frames offer a pattern like no other. With every frame offering something unique, this is the very definition of a style nobody else can copy. Forget about boring, brown tortoiseshell frames. With an entire spectrum of colors, indulge your creative side.
9. Colored Glasses
Surprisingly, colored glasses arethe latest styles in eyeglasses that have come back into fashion. In particular, crystal frames have already made most fashionistas' spring catalogs. Crystal frames feature muted hues and radiate vibrancy as the weather begins to heat up.
10. Bright and Translucent Nude Glasses
The dusted pink nude with a translucent surface has already been locked in for the year ahead. Although bright, translucent glasses remain a past trend that has held its popularity, opt for the warmer part of the rainbow this year. Add this distinctive frame to your look and stand out like a breath of fresh air.
11. Thin & Lightweight Rimmed Glasses
While everyone is worried about oversized glasses, why not look at something thin and elegant? If you want your face to speak for itself, add a touch of class with a thin or lightweight set of frames this year.
12. Perfectly Round Glasses
Much of the focus has centered on gently cut geometric corners in terms of eyeglasses trends. However, perfectly round glasses — like our Turing frames —operate on the other side of the spectrum. These fashionable eyeglasses are an excellent pick for anyone who wants a more dramatic style change.
13. Retro Flat-Top Aviator Glasses
The aviators have remained in fashion for many years, but the 2023 edition focuses on the flat-top style. Show the world that aviators are not just designed as a sunglasses staple. More original aviator styles embrace the old school and the new school with explosions of color and durable metal.
14. Eco-Friendly Glasses
Many people want to look great in a way that supports our natural world. Eco-friendly glasses are a glasses trend that utilizes recycled biomass materials to create on-point frames.
15. 70s Oversized Square Glasses
Be brave and bold with 70s oversized square glasses. Adopt the thick frames and oversized proportions to bring out your facial features. It's perhaps the simplest way of looking fashionable without putting in much effort.
Conclusion
No one style defines eyeglass trends for 2023. Modern eyewear fashion is all about inclusivity. Find your perfect style from the list above and browse Felix Gray to discover the shape, color, and style that enhances your total look.

Whether you're a prescription glasses wearer or searching for some non-prescription Blue Light blocking glasses for those long hours at the computer, the Felix Gray collection has it all. Browse the Felix Gray collection and be smart, be stylish, be you in 2023.