Understanding the contours of your face plays a pivotal role when selecting the perfect pair of glasses. The right frames can not only accentuate your facial features but also elevate your overall look.
So, what is my face shape for glasses? More specifically, how do I know what my face shape is? This guide to finding face shape will leave you with 100% certainty as to which of the different glasses frames styles is right for you.
From oval to square faces, round to heart faces, and even rectangle and diamond faces – the perfect pick is just a few clicks away at Felix Gray. Determining face shape and your ideal glasses frames is easier than ever with our virtual try-on, too.
You'll feel confident picking your glasses by the time we finish up today – so let's dive in!
The Importance of Knowing Your Face Shape
Why is determining face shape so important in the first place, though? The contours of your face are beautifully unique and defining. But while some glasses might look stunning in a storefront, they may not resonate the same way on your face.
This is where the importance of recognizing your face shape truly comes into play.
The right pair of glasses, tailored to your specific facial structure, not only enhances your features but boosts confidence, ensuring that you're not just wearing a piece of eyewear, but an extension of your personality.
Misaligned choices can often obscure or overshadow your natural charm. The good news? We'll help you avoid this with tips on how to find your face shape for glasses. That being said, what is my face shape for glasses?
What is My Face Shape For Glasses?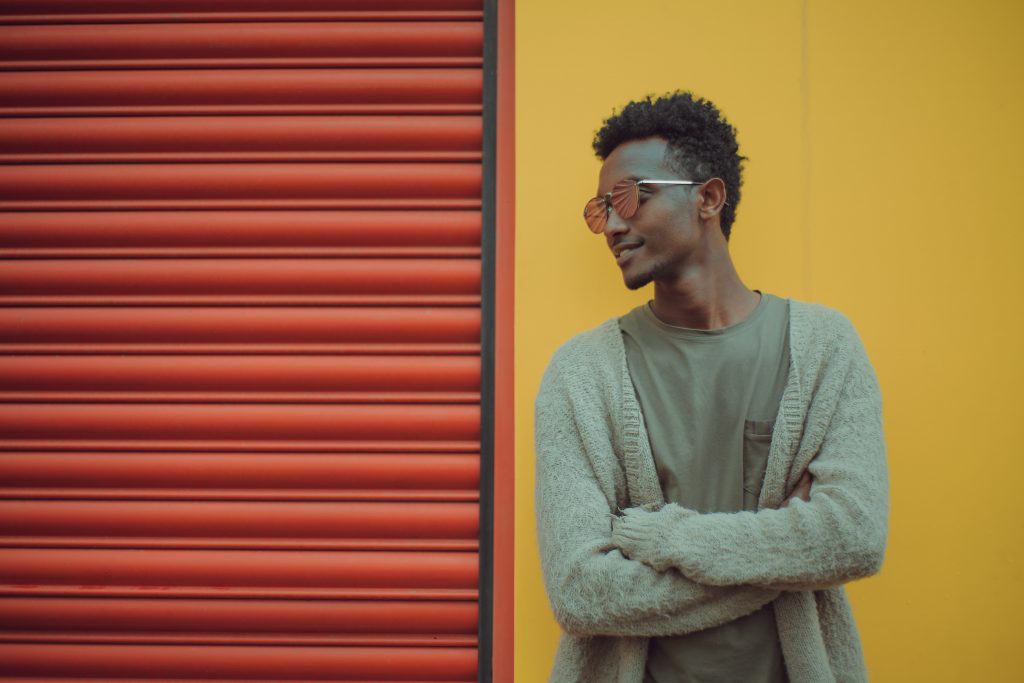 One of the first questions you need to ask in picking a pair of glasses is – what is my face shape for glasses? The goal is to find glasses that highlight your best features, while also creating a balanced, harmonious look, and we'll help you do just that.
Characteristics of the Most Common Face Shapes
First, let's break down the most common face shapes:
Oval: This is often considered the most balanced face shape. Oval faces have slightly wider cheekbones with a gentle narrowing at the forehead and jaw. This balanced proportion means they can rock a variety of frames with ease.
Round: Round faces are characterized by soft angles and equally wide and long proportions. They have full cheeks and a rounded chin with soft features that benefit from frames that add a bit of angularity
Square: Do you have a strong jawline, broad forehead, and wide cheekbones? If so, you likely have a square face – which features noticeably angular features. The distinct lines of this face shape can be softened with rounder frame styles.
Heart: This face shape is wider at the forehead, with high cheekbones that narrow down to a pointed chin. Frames that are wider at the bottom can be an ideal choice to balance this dynamic.
Rectangle: Rectangular faces are longer than they are wide, with a straight cheek line. Frames that add width and break up the face's length can be particularly complementary.
Diamond: This face shape is narrow at the eye line and jawline, with cheekbones as the broadest part of the face. It shines with frames that highlight the eyes and soften the cheekbones.
Quick Tests and Tricks for Finding Face Shape: Mirror Test, Outline Method, and More
You may be able to find face shape just based on these descriptions alone. If not, here are a few tests to help you if you're still wondering – what is my face shape for glasses?
Mirror Test: Stand in front of a mirror and pull your hair back. Looking straight ahead, trace the outline of your face using a washable marker. The shape you've drawn will give you a clear visual of your face shape.
Outline Method: Take a well-lit, straight-on selfie. Print the photo and trace the outer edge of your face. The resulting shape will help in determining face shape.
Face Width and Length Ratio: Measure the width of your forehead, cheekbones, and jaw, and the length of your face from chin to hairline. Compare measurements: if they're all similar, you might have a square or round face. If the length is significantly more than the width, you might lean towards a rectangular shape.
We hope this helps you with how to find your face shape. The next step is finding the ideal pair of glasses to match it!
How to Find Your Face Shape's Ideal Glasses Style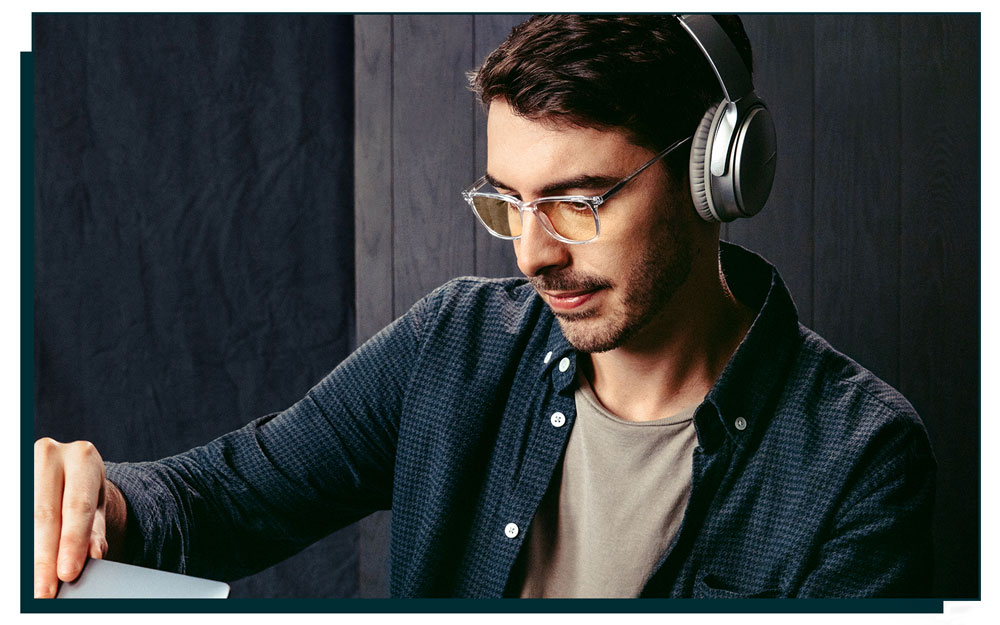 Selecting the perfect glasses isn't just about current trends or brand names. It's a blend of understanding your unique features and knowing which styles will highlight them best. So, we'll give you a few frames that work well and a few to avoid for each of the face shapes below!
Oval Faces: Versatility in Frame Selection
Oval faces are often labeled the "universal face shape" because of their balanced proportions. If you've determined that your face shape is oval, congratulations! You have a plethora of options at your disposal.
Frames to Consider: Almost any style works. From classic rectangles to trendy round frames, the world is your oyster. However, try to choose frames that are as wide as (or wider than) the broadest part of the face to maintain the natural balance of an oval face.
Frames to Avoid: Overly large frames that could overshadow your balanced features.
Square Faces: Softening Edges with Rounded Frames
Square faces are distinct with their strong jawlines and equally wide cheekbones and foreheads. The aim for square faces is to soften the pronounced angles and bring a touch of curvature.
Frames to Consider: Round and oval frames are ideal for adding some softness. Thin, lightweight styles can also contrast nicely against the bold features of a square face.
Frames to Avoid: Geometric and square frames that could accentuate the face's angular nature.
Round Faces: Seeking Angular Frames for Contrast
Round faces are characterized by their soft angles, with the width and length of the face having similar dimensions. The objective for those with round faces is to add a touch of angle, elongate the appearance, and provide contrast.
Frames to Consider: Rectangular and square frames help to elongate the face and provide a counterbalance to its natural curves. Browline or semi-rimless frames can also add more structure to the top half of the face.
Frames to Avoid: Small and round frames that might emphasize the face's roundness.
Heart Faces: Balancing with Broader Bottom Frames
Heart-shaped faces are easily recognizable by their wider foreheads and cheekbones with a narrow, sometimes pointed chin. The focus with this face shape is on drawing attention downwards to create a more balanced look.
Frames to Consider: Frames that are wider at the bottom or those with low-set temples can be flattering. Rimless frames or thin, light-colored frames can also help to balance out the broader upper part of the face without drawing undue attention to the forehead.
Frames to Avoid: Heavily embellished or top-heavy styles that can make the top of the face appear even wider.
Rectangle Faces: Going for Balanced Proportions
Rectangle faces stand out with their longer face length. They might have high foreheads and longer noses, paired with a strong jaw. The goal for those with rectangular faces is to break the face's extended length and make it seem more proportional.
Frames to Consider: Round or square frames with equal width and depth are perfect. Decorative or contrasting temples can also help to add width to the face.
Frames to Avoid: Narrow or rectangular frames that can make the face appear even longer.
Diamond Faces: Highlighting Cheekbones and Delicate Features
Diamond faces are perhaps the rarest face shape. With high, dramatic cheekbones and narrow foreheads and jawlines, the idea is to highlight the cheekbones and bring attention to the eyes.
Frames to Consider: Cat-eye styles or oval frames can accentuate cheekbones and add balance. Frames with detailing or distinctive brow lines can also draw attention to the eyes and eyebrows.
Frames to Avoid: Narrow frames that might accentuate the narrow eye line.
Use Our Virtual Try-On to See What Style Looks Best For Your Face Shape!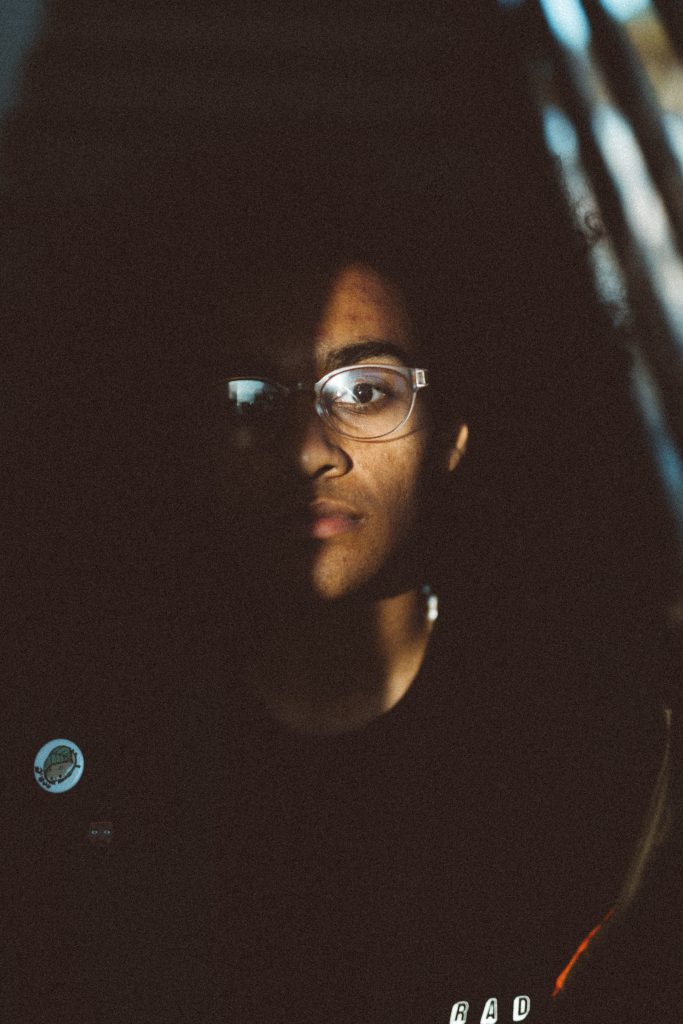 While we hope this conversation has helped you with how to determine face shape, you can eliminate all the guesswork and uncertainty from the process using our virtual try on! You can see how a wide array of eyeglass frames look on your unique face shape in real-time from the comfort of your home.
From there, it's just a matter of selecting your lenses and placing your order – allowing for a simple, seamless eyeglass shopping process. This rids you of any anxiety you may feel about how to determine face shape for glasses.
But, before you find the perfect blue light blocking glasses or reading glasses, let's talk about a few other considerations now that you know how to find your face shape for glasses.
Considerations Beyond Face Shape
While determining face shape is a key aspect in finding the perfect glasses, it's not the only consideration. A truly holistic approach takes into account other personal features and preferences that can make your eyewear selection truly personalized and stylish.
Skin Tone, Eye Color, and Hair Color: The Holistic Approach
Your skin's undertone, the colors shimmering in your eyes, and the hue of your hair all create a symphony of characteristics that influence your ideal frame color.
Skin Tone: People with warmer undertones (think peachy or golden) often find that tortoiseshell, gold, or warmer-colored frames enhance their natural complexion. On the other hand, those with cooler undertones (blue or pink hints in the skin) may find silver, black, or cooler-colored frames to be more flattering.
Eye Color: Blue eyes might pop with sapphire or gray frames, while brown eyes can be deepened with amber or similarly rich tones. Those with green eyes can experiment with frames that have forest or olive undertones.
Hair Color: Warmer frames like browns and golds can be striking for those with golden or caramel highlights. Cooler hair tones, such as ash blonde or jet black, can pair well with metallic or jewel-toned frames.
Personal Style: Making a Statement with Your Glasses
Your glasses can be an extension of your wardrobe. Consider the colors and styles you wear most frequently. And, think about what you feel the most confident in:
Trendsetters: If you're always chasing the latest fashion trend, avant-garde or uniquely shaped frames might be up your alley.
Classics Lover: For those who appreciate timeless pieces, classic shapes like aviators or wayfarers never go out of style.
Minimalists: Sleek, unembellished frames in black, gray, or silver might be your go-to if your wardrobe consists of understated, neutral colors
You can learn more about what glasses are in style such as the clear glasses trend or the highly popular acetate frames. Otherwise, why not start your search for the perfect frames for any face shape at Felix Gray?
Get the Perfect Frames for Any Face at Felix Gray!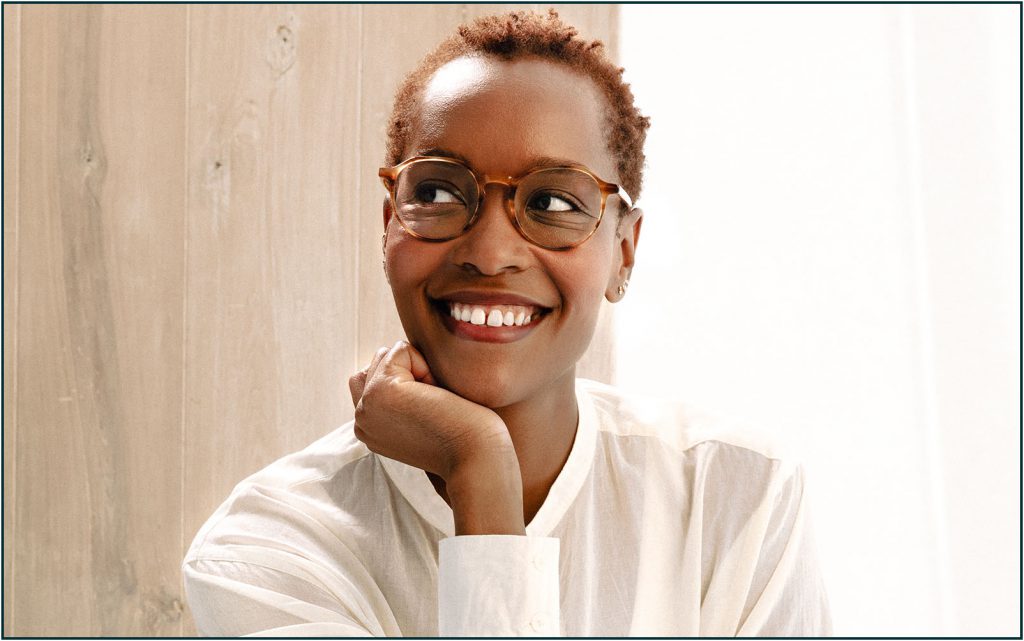 Now that you know how to determine face shape for glasses, it's time to find the perfect match at Felix Gray. Our holistic approach to design ensures that every frame isn't just aesthetics but is meticulously crafted for your unique profile.
While you may know us specifically for our blue light glasses, we also have readers, sunglasses, and more to help you protect and enhance your vision while looking stunning.
And with our virtual try-on, you can see firsthand how our frames complement your face. Dive into our diverse range, from the trendiest styles to timeless classics. Discover what perfection looks like at Felix Gray today!
Wrapping Up Our Guide on How to Determine Face Shape for Glasses
Finding face shape for glasses is an essential first step to finding the perfect frames. From recognizing the distinct characteristics of oval, square, and heart-shaped faces, to understanding the subtle nuances of skin tone, eye color, and personal style, every element plays a crucial role.
Our blog has additional resources on when to wear blue light glasses, how to find out your eye prescription without going to the doctor, the purpose of reading glasses, OD eyes meaning, glasses prescription expiration by state, how to adjust plastic glasses arms, and more.
We're eager to help you feel confident with a collection of frames tailored for every face shape. Your ideal glasses are waiting to be discovered at Felix Gray.