Gone are the days when glasses were considered unattractive. Today, they've become a trendsetting fashion statement. From cat eyes to jam jars, hipster to thick nerd glasses to barely-there rimless eyewear, you'll find plenty of designer eyewear options. It comes as no surprise that both men and women are wearing glasses even when they don't need to correct their vision.
But why are non-prescription glasses so popular? Are they more than an accessory? Learn more below.
Why Wear Non-Prescription Glasses
Unprescribed glasses (also called fake glasses or plano glasses) are eyeglasses used as a fashion statement or just to give yourself a fresh appearance. These glasses are all fun and style, but no prescription. Celebrities and online influencers have been donning non-prescription eyeglasses for decades, but the trend really took off in the 2010s with search interest consistently rising throughout the decade.
Non-prescription fashion glasses can add stunning colors to your looks. If you're a student, glasses without a prescription can make you look more studious and serious. And if you're working, you can wear them to the office to cultivate a more professional and refined style.
But are they just a fashion trend? Not when you shop with Felix Gray. These cute non-prescription glasses have the ability to help protect your eyes from impactful Blue Light, as well as direct sunlight and glare. Our proprietary Blue Light filtering technology, in combination with glare eliminating lenses, helps to keep your eyes happy in today's screen-filled world. Felix Gray offers non-prescription glasses in various shapes, sizes, styles, and colors so you can always get something that matches your needs.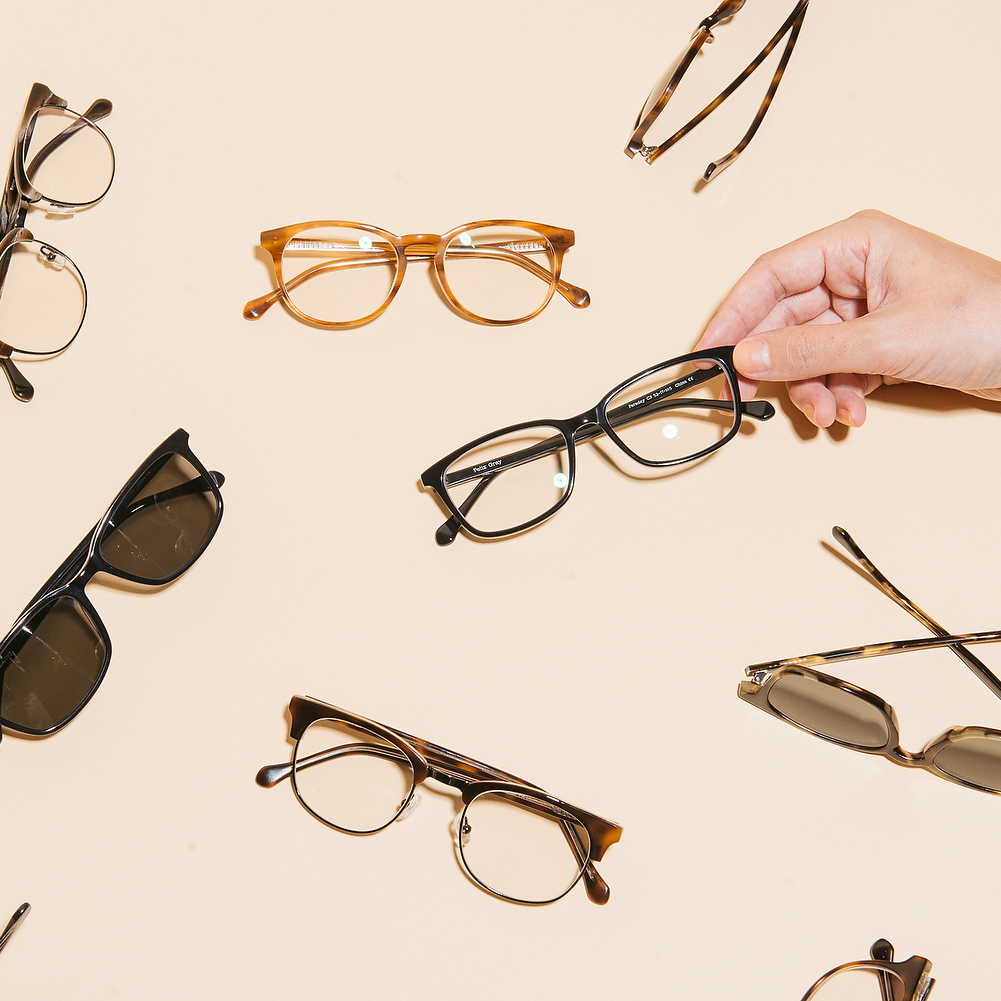 Choosing A Frame
When choosing a pair of non-Rx glasses, it's important to match the frames to your face shape. You'll find plenty of options when it comes to frame shapes, so make sure you know what will suit your face and overall personality. These glasses are all about style, so have fun choosing the right color and material suitable for you.
The right pair of non-prescription eyeglasses can enhance any style. For instance, a pair of thin, wire-frame glasses will work perfectly with a formal outfit, whereas thick, hipster-style frames will add oomph to more casual looks. Want to add an air of sophistication during an interview? Grab some square frames and you're ready to go. For a comprehensive guide on how to select a frame that will compliment your features, read our guide on How to Pick the Best Glasses for Your Face Shape.
Glasses FAQs
Not sure if non-prescription eyeglasses are right for you? Check out these FAQs. You may find the answer you've been looking for:
Can Non-Prescription Glasses Hurt My Eyes?
Nope! Non-prescription glasses will not hamper your vision or weaken your eyesight. And as a bonus, when you purchase Felix Gray non-prescription glasses, you'll be helping your eyes by filtering Blue Light and eliminating glare.
Where To Buy Non-Prescription Glasses?
You can purchase stylish non-prescription glasses from a physical eyewear store or online. If you choose to buy online, browse our selection to find the perfect fit that will accentuate your look in a matter of minutes.
Can I Wear Glasses Without Lenses?
If you want to make a fashion statement with eyewear, there's no harm in wearing them without lenses as long as you don't feel uncomfortable. However, with Felix Gray glasses you'll want to wear them with the lenses to effectively filter Blue Light.
Can I Make Prescription Glasses Non-Prescription?
It's possible to turn non-prescription eyeglasses into prescription glasses, but not the other way round.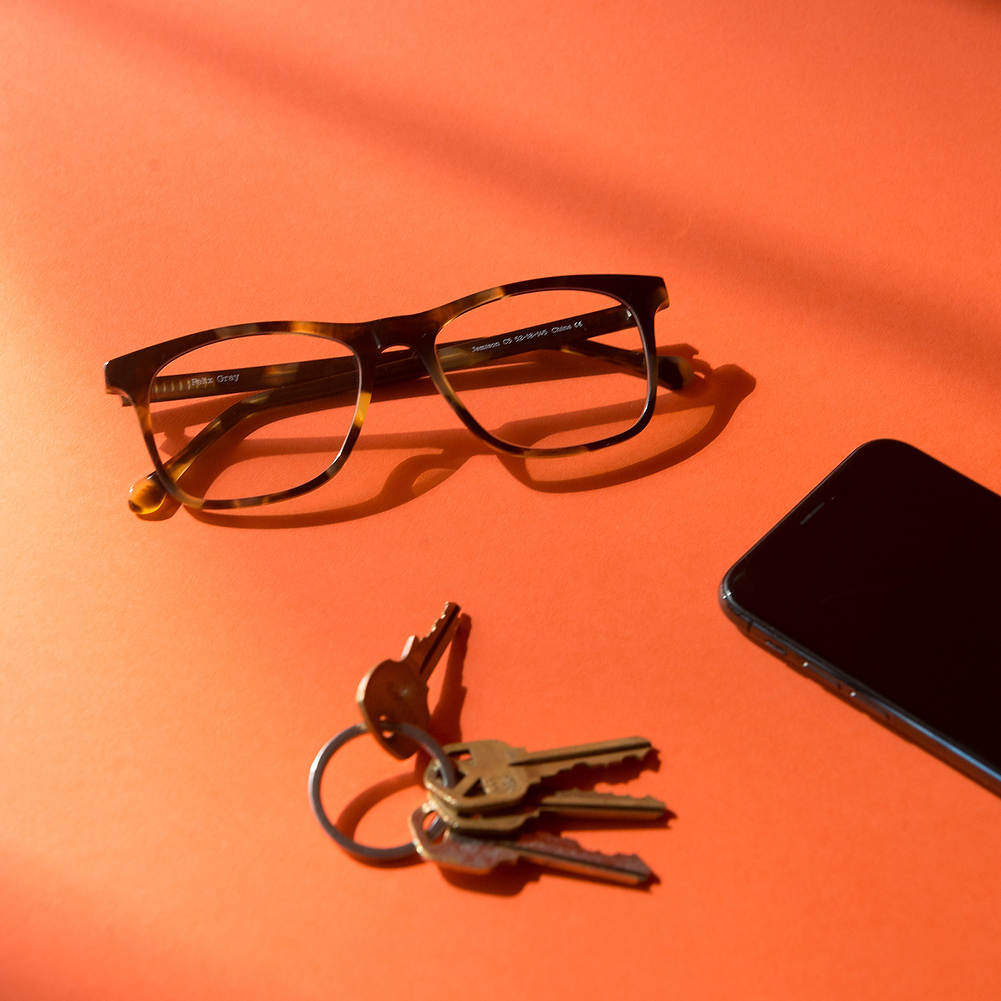 The Felix Gray Difference
Not all non-prescription glasses are created equal. When shopping around for a pair, you may be tempted to go for a cheap option. Do yourself — and your eye health — a favor and just stop. If you're going to spend the time searching for the perfect pair of frames, you should take quality into consideration. Treat your eyes to the trusted craftsmanship of Felix Gray.
Apart from accentuating your personality, these glasses also help your eyes. Whether you require Blue Light filtering lenses, which may help avoid uncomfortable symptoms of Digital Eye Strain, or UV protective sunglasses to fight against harmful UV rays, we have assorted lens types to shield
Even if you aced your eye exam, you may find yourself coveting a pair or two of stylish non-prescription glasses. Don't worry, you're not alone. The trend of wearing non-prescription frames is all the rage. Felix Gray is your smart excuse to wear glasses. Ready to show off your personality, style, and chicness, while still helping your eyes? Check out our selection of optical, sun, and sleep glasses.